28 Jul

Roy Haynes

43 Anglesey View
Milton Keynes, Buckinghamshire MK3 5GA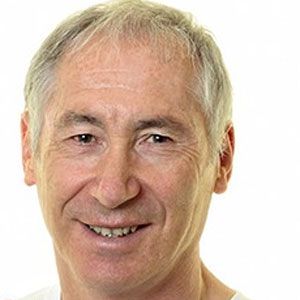 43 Anglesey View
Milton Keynes, Buckinghamshire
United Kingdom
MK3 5GA
Qualifications:
Certified Banting Coach
Certification Date: 20 October 2016
Qualifying as a Personal Trainer at the age of 62 was a life changing experience and since then I've been able to help many people improve their health and fitness but I've always been frustrated by not being able to do more, not being able to help more people who need knowledge and guidance. The Real Meal Revolution has given me the knowledge and resources to reach out and become an agent of change in this world where so many people are suffering with chronic conditions that take the joy of life away and affect their longevity.
Having lost my mum and only brother to conditions that robbed them the chance of growing old I became passionate to find out how our bodies work, what makes them sick and what makes them fit. After "retiring" and becoming a personal trainer I found that as hard as some people worked in the gym, the park or in their home, being able to change their body composition was too much of a challenge for many and they became disenchanted and dropped out because exercise is not the way to lose weight, eating is!
I want people to Love Life again, to become fit and healthy and free from so many of the various conditions that develop from being overweight or obese. There is a remedy for this plague that is sweeping round the world and The Real Meal Revolution, like me is passionate about helping as many people as possible get their life back by educating and providing the resources that will make it possible. There is no one panacea but the combination of factors that RMR have put in place makes losing weight and gaining good health, something that becomes less of a dream, it becomes a reality and it can be achieved without people starving themselves or feeling hungry again. Join my group and become a Banter, because Banters Love Life!