28 Jul

Rowana Statham

1213 Petit-Lancy
Geneva, North-central 8000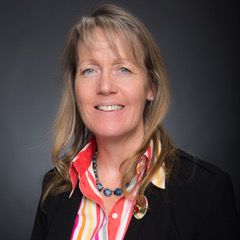 Petit Lancy 1213
Geneva
Switzerland
Qualifications:
Certified Banting Coach
Certification Date: 12 April 2018
I believe in the philosophy of Hippocrates: Let food be thy medicine and medicine be thy food. Food is amazing if you use it in the proper way. I am here to support you on your journey to health and happiness all through eating delicious, satisfying food.
It is not your fault that you are overweight. You are not greedy or lazy, you don't have to run a marathon to lose weight. Years of misguided nutritional information, an unhealthy food chain and food marketing are the culprits which have put you in a vicious cycle.
I began my Banting journey indirectly when I lost a friend to bowel cancer. I woke up to the realisation that the way we are eating is making us tired, overweight and ill. I started reading and investigating in earnest and changed the way my family and I ate. I lost over 20 kilos without even trying but it was more about the other life-changing effects; improved energy levels, stability of moods, constant sustainable weight loss, regularity and ease of bowel movements and improved immunity, all whilst eating delicious food.
When I decided to set up a business to help other people, this led me to the Real Meal Revolution. I had started my journey with the Paleo way of eating where the principles are really similar to Banting but if I had known about The Real Meal Revolution, I would have achieved my goals so much faster and easier. I am so happy to have discovered the support network and platform of The Real Meal Revolution. It would have saved 4 years of self study!
Get in touch if you want to take back control of your life…