28 Jul

Ric Stubbings

31 Spring Valley Rd
Flowerdale, Victoria 3717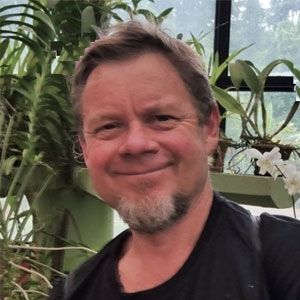 31 Spring Valley Rd
Flowerdale, Victoria
Australia
3717
Qualifications:
Certified Banting Coach
Certification Date: 5 May 2016
Like so many of us entering middle age, I gradually started putting on weight – making the assumption it was simply part of the ageing process. Doctors told me that if I did not lose weight I risked heart attack or diabetes. So I ate a diet consisting of low-fat foods and exercised regularly, but the weight just kept piling on.
Nearly two years ago I weighed 104kg, which is very heavy for someone of my physique. I suffered from high blood pressure and was diagnosed as prediabetic . Since Banting became part of my life I have lost 20kg and managed to keep the weight off for more than a year. Today I am healthier, happier and have more energy than I've had in many years.
I realise today the root cause of my unhappiness was ignorance. I would never have hit rock bottom if I knew then what I do now about REAL healthy eating! Conventional diets led me to believe that we can never reach our weight goals without hunger and deprivation. Prof. Noakes and Jonno Proudfoot of The Real Meal Revolution taught me how to eat delicious, nutritious and satisfying meals while still losing weight.
I am really excited to show you that the Banting diet is a sustainable way of staying healthy, happy and energetic for the rest of your life! My commitment to you as a Banting Coach is to share my knowledge and experience with you and your fellow Banters. Together we can achieve all our goals as group striving towards the same objective of getting healthy!