10 Feb

Riana Craggs

22 Burlington Drive
Durban , kwazulu natal 3629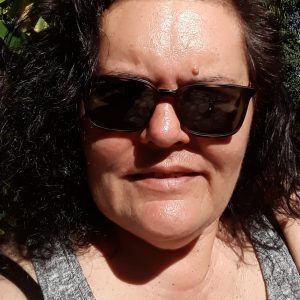 22 Burlington Drive
Westville KZN
3629
Qualifications:
Certified Banting Coach
Certification Date: 25 September 2019
Certified CBT Practitioner
Master NLP Practitioner
Qualified Individual Trauma therapy Specialist
COMENSA approved coach evaluator
Hi fellow Banters! I am Riana Craggs and I am a Real Meal Revolution Certified Banting Coach.
I am also a certified Lifestyle coach.
I have struggled with my weigh for my entire life. I tried all types of diets throughout my life and lost substantial amounts of weight, but just kept putting it back on and more, as I found the diets unsustainable. Before I discovered Banting, I was diagnosed with obesity and hyper- tension.
Banting changed my entire life. I have lost 10 kg in approximately 3 months and plan on loosing another 5Kg. I feel so good and it rubs off on everything I do. I have my confidence back. This really is a permanent solution and I can't wait to see how every one of your lives is made so much better because of Banting.
I was so inspired by my new lifestyle that when I was offered the opportunity to do a coaching course that combined RMR and Lifestyle coaching, I grabbed it with both hands and the results have left me filled with joy. I have turned my life around and now intend to give forward by coaching others and empowering them to improve their health and embrace their future selves.
I am based in Durban, South Africa but I have clients in the UK as well. I provide one-on-one personalised lifestyle coaching that centres round health coaching and is aimed at empowering people to take ownership of their future self and improve their health for good.
I believe Banting should be personalised, enjoyable and easy to manage and endeavour to make every client feel confident, excited and supported in their Banting lifestyle.
I believe that we owe it to our youth to introduce them to a sustainable, healthy way of living and assist them in steering clear of the avarice of corporate food companies that are bottom line driven and will say anything in order to turn a profit.
Let me help you to help yourself and live in good health and practice sustainable change.