28 Jul

Omaya Salie

Wankie Close
Mitchells Plain, Western Cape 7785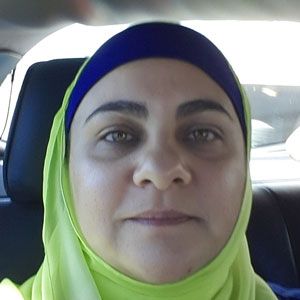 Wankie Close
Mitchells Plain, Western Cape
South Africa
7785
When doctors told my mother-in-law she was 60kg overweight and in danger of heart failure and diabetes, it was a serious wake-up call for the family. I did some research on Banting which I kept hearing about and what I read really caught my attention. Hearing Prof. Noakes talk about the effects of carbs on our health and the mistruths of conventional dietary guidelines, made something click into place.
For years I've been watching people around me develop lifestyle-related diseases such as hypertension and diabetes. They are incorrectly treated for their symptoms instead of being advised on the cause and how to reverse these conditions through healthier eating. Banting can provide these people, like it did for myself, the answer to a healthier, more active life.
Aside from reaching my goal weight, changing to the LCHF lifestyle has also relieved my digestive problems and aching bones. The chronic rhinosinusitis I have struggled with for many years is also much improved since I started the diet. These fundamental health improvements inspired my decision to become a CBC and make a positive change in the lives of others.
I know many people who started Banting but soon caved under social pressures because they didn't have the support structure they required. It is for this reason that regular group meetings with other Banters are a great way to keep on track. With the help of RMR and their fantastic Online Beginner Banting Course I have all the tools to help others on their LCHF journey. Are you in!?