06 Jul

Nina Johnson

Sunninghill
Johannesburg, Gauteng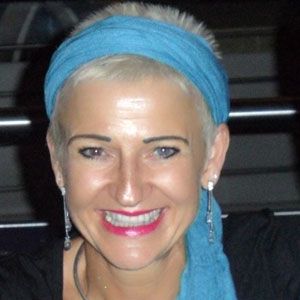 Johannesburg, Gauteng
South Africa
Qualifications:
Certified Banting Coach
Certification Date: 8 April 2016
Many people, young and old, battle to control their weight and feel completely helpless each and every day of their struggle. They might try all manner of diets and even exercise excessively, without having any success in losing weight.
I aim to uplift the lives of participants by sharing the wealth of knowledge I have gained about Banting through intense training with the Real Meal Revolution, combined with my own independent research into this revolutionary lifestyle.
My main purpose is to empower you to take control of your life by making some simple changes which will yield significant improvements in your health, from reduced weight and increased energy levels, to a major boost in your overall happiness. Trust me when I say that feeling lighter and full of energy is the easiest recipe for happiness!
Conventional dietary guidelines have conditioned us to believe that fats, in all shapes and forms, are to be avoided – and that carbohydrates are the healthiest source of energy for the human body. Many dieticians and nutrition specialists have been advocating low fat high carb diets for years – and trying to convince you that eating fats will give you heart disease. I am here to tell you this could not be further from the truth!
As someone with Type 1 diabetes, I was eating a low fat high carb diet and counteracted my heavy carb intake with many injections of insulin, whilst checking my blood sugar many times daily. Like so many others, I had been led to believe these foods would wreak havoc with my blood sugar, cause me to gain weight, and ultimately give me heart disease.
Soon after being introduced to the first Real Meal Revolution book by a friend in South Africa in October 2014 I began reading all the low carb high fat (LCHF) literature I could lay my hands on. I learned that many health professionals and scientists worldwide had been studying the low carb high fat (LCHF) diet and treating their patients by advocating this lifestyle for more than 30 years.
I am very much looking forward to being your guide on this life changing journey to health and happiness!