28 Jul

Marlinda Rudolph

5 Lofty Nel Street
Mossel Bay, Western Cape 6520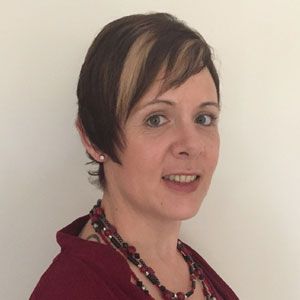 Eden Fitness
5 Lofty Nel Street
Voorbaai
Mossel Bay
South Africa
Qualifications:
Certified Banting Coach
Certification Date: 5 May 2016
Other Relevant Qualifications:
Bth Hons
BMin
I have a desire to see people realize the relationship between their spirit, soul, and body and how the one have an influence on the other and how we need all three areas to be optimally healthy in order for us to live the real life that we were designed to live!
My journey from what I call my BB days (Before Banting days) up to what I now call my Real Life has been an interesting one and a roller coaster ride to say the least. I think the best way to describe my BB days would be one of feeling like a "yo-yo" … up and down…when it comes to my emotions and my weight. I have gone from an eating disorder as a teenager to being overweight as an adult. I have tried every diet and every diet product on the market, but unfortunately, I did not lose any weight. I only kept gaining weight, and I was trapped in a vicious cycle of dieting, not losing weight, becoming emotional and depressed about it and then eating to fill the void… gaining weight…dieting again…not losing weight… becoming depressed… eating to fill the void. I was a total food and sugar addict. Not only was I overweight, but I was unhappy and unhealthy. Always tired and being unproductive. My self-worth and therefore my relationships started to suffer. I had a very unhealthy relationship with food. Food became the enemy and the culprit.
As a counsellor that really wanted to follow a holistic approach to counselling, I always felt that I could cater to the emotional and spiritual needs of people, but the physical aspect was lacking.
I have heard about Banting before but mistakenly thought that it was all about high fats and because I was taught to eat "healthy" low fat, fat-free foods, lots of fruit and whole grain foods, I thought that Banting was a sure way to die. All because of ignorance. Then I crossed paths with someone who has lost a lot of weight and whose health and life improved due to Banting, and the best of all was that it was his brother a cardiologist that introduced him to this new lifestyle.
I started doing my own research and was pleasantly surprised to realize how much thorough research has been done on the subject. I light got switched on for me, and it all made so much sense. I was so excited to realise that it was not food that was the culprit, but carbs and sugars! I started eating real food, and food became my friend again…and my medicine. I did lose a substantial amount of weight, but the weight loss was an extra bonus. I am living a wonderful and productive life now because of Banting… my health improved (even my doctor said that my body was staring to "heal itself") and because of this, I had the energy to tackle the other areas of my life in a proactive way. I believe that we are primarily a spiritual being, with a soul living in a body… and that our body is the only place we have to live, and therefore we should take care of it.
As many of my family members and friends have joined met on this Banting journey and as I am privileged enough to celebrate their own personal transformations and victories with them ( things like improvement in inflammation markers and sinus problems, changes in blood readings, ADHD teenagers with better concentration, cancer survivors doing well on this diet and weight loss leading to better self-esteem), I have come to realise that there is so much power in, and advantages to, having support and motivation on this Banting journey. I want to be able to be part of offering this kind of support in the lives of others and want to give others the same satisfaction.
I want to empower and support people to look after their bodies, their emotions, and their spirit and to get to realize how interlinked these are and how we need to take care of all three areas in order to live an optimal real life! Your success is my success! I want to serve you and love you to wholeness, and I see this as an opportunity and a tool to do so.