13 Jul

Liam Clancy

369a South Road
Hawera, Taranaki 4674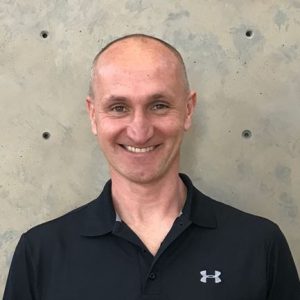 Hawera Physio clinic
369a South Road
Hawera
Certified Banting Coach
22 October 2018
Have always been an active person from childhood till now. Played rugby, cricket, squash you name it I was into it. I have always been the type who never put on weight "ate what wanted when I wanted it!!"
So how did I get to RMR and Banting?
Due to my active life and sporting ways I was ultimately drawn to the field of physiotherapy as a career and have been practicing physio since 1987. So injury recovery, exercise and weight loss was part of my job.
Then in 2011 (male midlife crises maybe !!!) I decided to train for the big one. New Zealand's Coast To Coast. 243kms of running cycling and kayaking. I trained the way I should, ate the way I should (science based) goos and gels/high carbs and did that for 1 year.
During my training sessions of a minimum of 3 hr mountain run/walk sessions and 4 hr bikes sessions and 4 hr kayak session I bulked up by 10kg. Close to the heaviest I've ever been. Solid muscle maybe????
So completed 253km race in just under 16hrs. Once i finished I didn't feel like training for a while (no surprise there). So stopped training, reverted to my normal diet of "eat what I wanted when I wanted" and lost 8 kgs in 3 weeks??????? How does that happen! Curiosity go the better of me so I started to look for info.
After reading about Tim Noakes and the Banting diet I realised the "elite athlete" diet I was following made me 10kg fatter not the 10kg stronger/muscle.
So the startling reality was. I am naturally a banter/Keto person. Only when moving to an "Alien diet" for me did I put on weight.
So there is one person who I can thank for this and this is my mum. She was obviously the best Banting/Keto coach and chef in the world.
Thanks mum.
Now, I hope to continue her great work but this time armed with info and research to back up the Banting/Keto approach.
So why should you/we start on this journey?
Life is about balance. And Banting/Keto is about finding your balance or awesomeness.
It is easy to stay on the same path just because that's what you have always done. With some guidance and good information to make better decisions you can change to a healthier path, one that works for you. So remember
If you always do
 what you have always done,
you will always get,
what you have always got.
Let's start this change today and remember every journey starts with a single step.