11 Jul

Ilza Burger

205 Queen Mary Dr
Oakville, Ontario L6K 3K8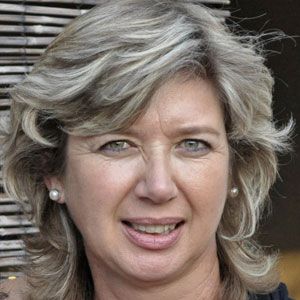 205 Queen Mary Dr
Toronto, Ontario
Canada
L6K 3K8
Qualifications:
Certified Banting Coach
Certification Date: 8 June 2016
Although I have always been lean and never really had to follow a weight loss diet, I had to work to keep my body in shape and stay healthy. After turning forty, and over a period of time, I slowly gained some weight, which made me feel unhappy about how I looked, and how my clothes fitted.
I have started my Banting journey, after the pathologist at the laboratory where I used to work, asked me to draw his blood for his own research on the LCHF diet. He introduced me to a book called GrainBrain, written by an American neurologist and nutritionist, Dr David Perlmutter. There were so many contradictions between what I read, and what I previously learned as a nurse, that I had to do more reading on this topic. This was when I found The Real Meal Revolution.
When a friend told us about his Banting journey and losing 18 kilograms, it was the last motivation I needed to convince my husband to give up sugar. We adapted this lifestyle in November 2014, and we have not looked back since. I have lost 7.5kg, and my husband 10 kg.
I am absolutely passionate about Banting. My husband is my biggest inspiration and supporter. He believes that if he could make this change, anyone can. I have read, watched, talked and cooked Banting for the past 19 months. Now I am ready to share my knowledge and experience with my community.
This is a lifestyle change, rather than just a way to lose weight. I love to share and give my time, my attention, my knowledge, but above all, my passion to a healthy lifestyle!
My life mantra is "Always Be Positive". I believe in a holistic view. I am interested in developing the whole person, the body and mind. I sincerely believe that a healthy body leads to a healthy mind.
I will encourage my group members to believe in themselves, to take one step at a time, to reach one goal at a time.
I want to offer my group members weight-loss, but also sustainable maintenance thereof.