24 Jul

Heike Van Zyl

Station Road
Centurion, Gauteng 0157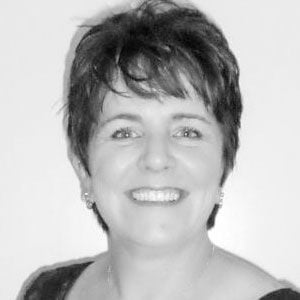 Station Road
Centurion, Gauteng
South Africa
0157
Qualifications:
Certified Banting Coach
Certification Date: 15 February 2017
In 2011 I weighed 113kg. At the time I was working very long days before coming home and to take care of my family. I had very little time for planning meals, so I would eat unhealthy lunches at the canteen. My retrenchment and divorce in 2013 changed everything and made me realise that I needed to take better care of myself.
I found a new job with better hours (and no canteen), which forced me to eat more healthily. In the morning before work I would usually prepare a salad for my lunch. I also started ballroom and Latin American dancing. This combination of eating more healthily and exercise allowed me to lose 15kg.
When I reached a plateau and wasn't losing any more weight, I looked for more options and stumbled across the red RMR book. The science behind Banting really changed my perception about healthy food, diets, wellness and weight loss. I decided to try the LCHF lifestyle, but I was the only person Banting in my household, so it was a real challenge. Back then there were times when I really wished for a coach to help me get it right.
I'm not yet at my goal weight of 75kg, but I'm getting there! Although I have a full-time job, experience has shown that I should not become too complacent and that circumstances can change overnight. What better way to earn some extra money while helping others improve their health, than to become a CBC and example to others.
As a mentor I want to help guide my members through the basic Banting principles and discuss topics which have real life application. I will also listen compassionately and empathetically to better understand each individual's unique challenges. Group members are encouraged to share their experiences as this allows us to guide one another along this new and exciting journey.