21 Jul

Gina-Leigh Broodryk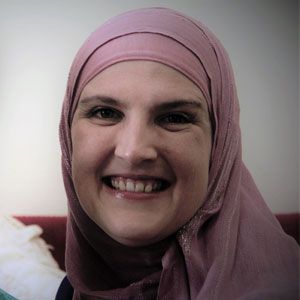 Jebel Ali
Dubai
United Arab Emirates
Qualifications:
Certified Banting Coach
Certification Date: 20 October 2016
J.K. Rowling once said: Rock bottom becamethe solid foundation on which I rebuilt my life.
This is exactly what happened before I started my Banting journey in July 2015. I hit an all-time low in my life, weighing the most I ever did, having constant pain and inflammation and never having energy. I was diagnosed with two autoimmune diseases, taking 16 prescribed tablets in a day. These debilitating diseases affected my quality of life and every aspect of my life. Then, in June 2015 my Mom Eunice Dockrell introduced me to low carb and Real Meal Revolution. I had nothing to lose, but so much to gain! And I didn't want to look back in years to come and say with regret that I didn't try whatever I could to be healthy for my husband and children. I stopped all my medication and started Banting and within a week I was able to do day-to-day things again that was a huge effort for me before. I had abundance energy and my brain fog wasn't there anymore. The paralyzing symptoms from my auto-immune diseases became less and although I didn't start Banting solely for losing weight, it was amazing how quickly I lost it.
My Mom also had her own health issues and was diagnosed with pre-diabetes just before. We both had reasons to change our lifestyle. Since that day, low carb has made such a difference to both of us. Together we have been on this fabulous journey, cutting out all the high carb foods but enjoying great meals every day. I lost 16kg in 9 months and an overall 20kg since starting my Banting journey and my Mom has lost 10kg and 2 dress sizes in 8 months.
Seeing the results inspired us to become low carb coaches, to increase our knowledge as we both had a desire to help and motivate others. We are so passionate about low carb that we just wanted to help every person around us to improve their health too. We started BantingGirls, learning more and more and with our knowledge we would be able to support, teach and help you reclaim your vitality, living a low carb lifestyle.
We can help you with meal planning, how to identify high carb foods and all the necessary tools to empower you so that you too can excel with a low carb lifestyle.
They say: You cannot change your destination overnight, but you can change your direction overnight! I choose every day to change the changeable, accept the unchangeable and remove myself from the unacceptable. I apply it to the food I eat too. Change is a gradual thing and we might sometimes loose our way. Keeping motivated when we fall down can be hard at times, so I want to help you stay motivated, not only guiding you on your Banting journey, but also helping you stay strong and focused on the long term picture of living healthy for life.
If you're a mother, juggling family, work and home can be a daunting task sometimes. Add to that trying to change old habits of eating high carb sugary food and you might feel a bit overwhelmed. I know I surely did when I started! But I am here to tell you that habits can be broken. You have taken the first step towards a healthy lifestyle by clicking on my profile today. And I will do my best to help you stay focused on why you started this journey in Banting in the first place. I can assure you, I know the struggles of trying to balance it all and I also remember how amazing it felt when I got my groove. Eating low carb healthy fats is a positive change in your life and a journey that you should enjoy. Savor every healthy bite you take and remind yourself that you are healing your own body. You can change your life. You can gain good health. You can be part of the change initiative towards better health.
Although no one can go back and make a brand-new start, anyone can start from now and make a brand-new ending. This is your time. That's why you are here.