06 Jul

Gena Van Der Watt

Kingswood Golf Estate
George, Western Cape 6259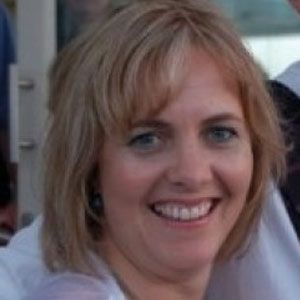 Longbridge Road
George, Western Cape
South Africa
6529
Qualifications:
Certified Banting Coach
Certification Date: 8 June 2016
For 18 years before I started Banting I constantly gained and lost kilograms without ever maintaining a weight at which I was comfortable. Then along came a diet which forbid me from ever eating a fat-free yogurt again. It sounded crazy but friends and family had lost weight Banting, so how could I not join them?
In February 2016 I registered for RMR's Online Beginner Banting Course which helped to plan meals and track my weight loss progress. The course also provided me with access to videos demonstrating delicious Banting-friendly recipes compiled by Jonno Proudfoot and the expert opinions of nutrition gurus like Prof. Noakes.
I have since been inspired to share my success story with others and help them achieve their goals, while becoming part of an exciting community. My main objective is to teach you to find the joy in cooking using fresh produce and awaken your senses to what REAL meals look and taste like.
The information I provide will empower you to make informed choices to improve your life. In my meetings as a CBC it is important that members have definite ideas about what it is they want to achieve and break these objectives down into smaller goals which we then discuss and tackle together as a group.
I offer a place where you can belong – somewhere to learn from one another by sharing your stories and rely on mutual support. I also have my own personal weight loss related projects which I encourage members to participate in, which you will learn more about in our meetings.
If you join my group meetings you can expect to:
• Learn what a number of experts have to say about food and health
• Learn how to set yourself goals and stay motivated
• Use RMR's online tools to plan meals and track your progress
• Learn how to cook and enjoy REAL food
• Question, engage, and learn from the knowledge and experience of others