20 Jul

Gary le Sueur

10 Toucan Way
Cape Town, Western Cape 7441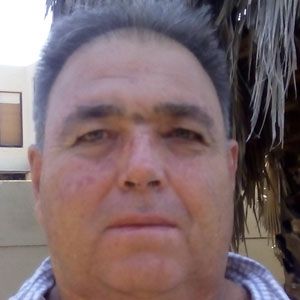 10 Toucan Way
Cape Town, Western Cape
South Africa
7441
Qualifications:
Certified Banting Coach
Certification Date: 8 April 2016
Whether your journey includes weight-loss, health or quality of life. This is for you. Banting is being passionate about eating delicious, real food that is low in carbohydrates. This relieves the symptoms of insulin resistance and the metabolic syndrome.
You will be equipped to form your own Banting solutions for whatever life throws at you. You will be taught principles and not have a set of rules forced down your throats. You will be given everything you need (knowledge and tools). The knowledge coming in the form of all the information, notes and videos any banter would need. The tools are in place as well (the meal and weight trackers, the carb counter and the meal lists). This results in tremendous Intellectual Property. This completes the Real Banting4Change experience.
This trip has been like non-other he has experienced, walking in utter freedom, winning back his life in the process and watching his quality of life return to him as a bonus. Your journey will benefit from Gary also being a MyCube4Change life coach, resulting in your "Total Wellness Turn-key Solution".
Main areas of support are, Banting on a Budget, Insulin Resistance, the Metabolic Syndrome, Weightloss in excess of 20kg, Sugar addiction, Eating Disorders, Intermittent Fasting as well as Oneness with oneself and The use and appreciation of using fermentation for gut health.
Gary is still on his weightloss journey. He has presently lost in the region of 50kg and is roughly half way on his weightloss journey. His LCHF Banting lifestyle is a lifelong change though. This community is here offer the support of a community at your fingertips and engage with Banters around the globe.