11 Jul

Emma Dunne

Griffith Avenue Dublin 11
Dublin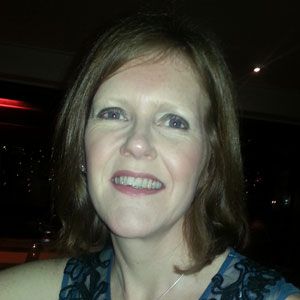 Griffith Avenue
Dublin 11, Dublin
Ireland
Qualifications:
Certified Banting Coach
Certification Date: 8 June 2016
I am a mother of 2 young children and I have been Banting since October 2013. I have worked for 20 years in the high tech engineering sector and so I believe that properly constructed scientific studies yield the data that tells the truth.
We have been told since the late 1970's that the low fat diet is the way humans should eat for optimum health. The science shows this to be incorrect. And it is making us sick.
A low fat diet means a high carbohydrate diet. In the simplest of terms, carbohydrates cause a spike in insulin which drives appetite and promotes fat storage. An LCHF or Banting diet on the other hand results in better insulin control, appetite control and better overall health in every respect.
Before I changed to the Banting lifestyle, I was an avid runner, but still overweight. My extreme exercise was driving my appetite which I was trying to satisfy with carbohydrates. I was in a constant state of hunger. The truth is as the cardiologist Assem Malhotra says " You cannot outrun a bad diet".
Now Banting has given me complete control over my appetite. And best of all, it has also totally eliminated many years of undiagnosed stomach distress.
There is no starvation, just selecting the right foods and avoiding the wrong ones. It's that simple and is not too unlike what our grandparents would have eaten. And it's easy to do and maintain.
I am passionate about sharing with others the life changing weight and health experience I have had by following a Banting lifestyle.
Members of my Banting group will get to understand
– The science behind Banting and why it is good for human health
– How set SMART goals for themselves and be accountable to themselves and group members
– How to use the Real Meal Revolution tools to achieve these goals
– How to shop for real food and how to cook with real food
Group members will also have a supportive forum where they can be heard and get answers to their concerns.
Claim Your Health Back by becoming self sufficient at Banting and become a role model yourself.