04 Dec

Debbie Saunders

Monmouth Close
Eastleigh, Hampshire SO53 4SZ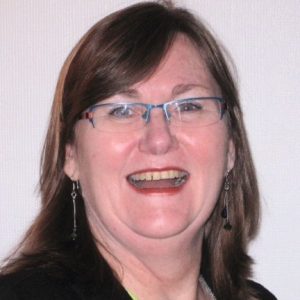 Phone: 02381 226680
Mobile: 075 90 9 82993
Monmouth Close
Eastleigh, Hampshire
United Kingdom
SO53 4SZ
Qualifications:
Certified Banting Coach
Cognitive Behavioural Therapist
Hypnotherapist
COACHING COST :   £60 PER MONTH – INCLUDES WEEKLY 30-60 MIN SKYPE SESSIONS PLUS "CONTACT ME ANYTIME" SERVICE.
I would love to help you reach your Awesome weight! Not only can I guide you through the practicalities of the RMR program, I can help you with psychological techniques to overcome barriers and emotional ties like comfort eating thanks to my training as a Cognitive Behavioural Therapist and Coach.
I've been helping people lose weight with Keto, Banting and LCHF for 14 years and especially like to help people with Type 2 diabetes, PCOS, infertility problems, thyroid, pre, post & menopausal issues and auto-immune conditions like fibromyalgia.
Here is a summary of a testimonial from one of my clients:
I am a psychological therapist, and my success in losing weight, with Deb as my weight coach is proof that although you may know what to do for others, it isn't always easy to apply to yourself. This is as true in trying to weight loss as in anything else, as a large part of it is psychological. It also helped to set goals and to be accountable to someone else when taking personal responsibility is not enough.
I found Deb extremely helpful. I came across her through Real Meal Revolution (RMR), which I found particularly appealing as it gave a lot of the science behind weight loss, diabetes and why it's ok, or even good to eat healthy fats, and why many of the carbohydrates that we eat are so harmful. Deb is very knowledgeable about therapeutic techniques, and about the science of weight loss in a broader sense, rather than simply about RMR. She also gave me information from slightly different approaches such as ketogenic eating, and other areas that she had worked with. She supported me when it got difficult, and helped me to understand the impact that life, with many stressors, has on my eating, and therefore my ability to lose weight.
If I slipped up Deb helped me understand why, and if I wanted to have a planned departure from what I was eating according to the meal plans she was supportive, and helped me realise that if this is to be a permanent change to my way of life (which is absolutely my intention), I also need to have fun, go out for meals, and enjoy family and traditional seasonal celebrations without feeling guilty. If I can't do that it won't be sustainable. And she never made me feel bad or that I had failed in any way!
I have also learnt to listen to my body in a way I have never been able to before, and Deb helped me to make links between what it was doing, both positive and negative, what I was eating and what was going on in my life. I now know that if I eat a large plate of pasta, I will pay for it with severe indigestion. At the same time, she challenged me gently when perhaps I was tempted to be 'weak'.
In a year I have lost more than three stone, which was my original aim. However, I also feel fitter (I have been exercising), younger, more in control of my body, and I have seen some unexpected benefits including improved sleep, and an improvement in a couple of autoimmune skin conditions which I thought I was stuck with. I no longer take medication for indigestion, and I have reduced my blood pressure medication significantly. I still hope to stop it completely by losing a little more weight and working some more on fitness, although at 61 this may not be easy! On a personal note, and as a self confessed and lifelong foodie, for whom food had also become a bit of a trap, the challenges of cooking delicious meals in a different way has helped me rediscover my love of food. Now I feel I have reached a point where I feel i have the confidence to fly solo, but I will always be grateful for what Deb has done.