06 Jul

Dave Sowden

Slate Close
Johannesburg, Gauteng 2091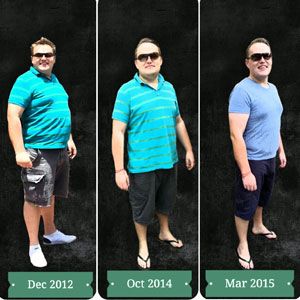 Slate Close
Johannesburg, Gauteng
South Africa
2091
Qualifications:
Certified Banting Coach
Certification Date: 5 July 2016
I used to weigh over 135kg. When I got to the point that even my fat clothes weren't fitting anymore I decided my new wardrobe would be for a thinner me, rather than a fatter one. Around this time I saw Prof. Noakes being interviewed about the Banting diet, and listening to his answers, the science behind it made sense to me. After a few days of research, I threw myself wholeheartedly into this new way of eating and have not looked back since.
I have now lost 40kg. Seeing how well I have done, my mother and brother started Banting under my guidance – and with my encouragement they have lost plenty of weight. This made me recognise the value in having someone to turn to with a question or for just a few words of moral support. I want to be a bastion for Banters who need support and becoming a Certified Banting Coach was my opportunity to fulfil that role.
I hope that through helping my group members to understand the science behind the diet, they will stay on track and reap the benefits. Once they start to see the results –shrinking waistline, increased energy levels, and better sleep – I will encourage them to continue to embrace Banting as a lifestyle permanently.