05 Jul

Christle Taaljaard

Centurion Drive
Centurion, , Gauteng 0169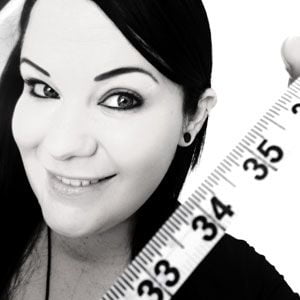 Centurion Drive
Centurion, Gauteng
South Africa
0169
Qualifications:
Certified Banting Coach
Certification Date: 8 June 2016
Other Relevant Qualifications:
Master of Science degree in Human Physiology
Hi fellow Banters! I am Christle Taljaard and I am a Real Meal Revolution Certified Banting Coach. I have a degree in Human Physiology, Genetics and Psychology as well as an Honours and a Masters degree in Human Physiology. My main research goal and passion in life is to show the scientists, healthcare professionals and everyone else that along with a carbohydrate-addiction recovery model, a low-carb-high-fat (LCHF) is the optimal way to treat obesity and insulin resistance.
I have struggled with obesity for my entire life! I was put on my first diet when I was 9 years old. I tried all types of diets throughout my whole life. I lost 20, 30, 40 kilo's at a time but just kept putting it back on and more. Before I discovered Banting, I was diagnosed with obesity, prediabetes, hypertension and severe depression. I discovered Banting and it changed my entire life. I have lost 30 kg so far and still going strong! My husband has also lost 40 kg with my daily guidance so far and we're never going back! We feel amazing, we love the food, we never feel deprived and most importantly, we're healthy, free of depression, free of the shackled of food addiction ruling our every thought, off of all medication and feeling fantastic! This really is a PERMANENT solution and I can't wait to see how every one of your lives is made so much better because of Banting!
I am based in Centurion, South Africa but my clients range from Ireland to Australia. I provide one-on-one personalised lifestyle planning sessions, food addiction recovery guidance and coaching.
I also have an exclusive Christle Clear Banting Private Facebook Group wherein I share easy Banting-on-a-Budget recipes, reviews of Banting-friendly meals at various restaurants and restaurant chains in South Africa as well as tips on how to stay on track psychologically.
The philosophy of Christle Clear Banting groups is to make Banting as personalised, light-hearted, enjoyable and easy as possible through meetings that will make every member feel confident, excited and supported in their Banting journey!
Having struggled with obesity throughout my entire life, my personal approach is that of empathy. I feel your pain and I know how hard it can be to struggle with being the "fat kid". I have always known that I was put on this earth to help people and I have found my calling. As your own personal Certified Banting Coach, I will stop at nothing to use my scientific background, my empathy and all the tools available to me to solve any Banting problem you may come across! Let's get BANTING!
If you have any questions or concerns, please do not hesitate to contact me.