17 Jul

Bronwyn Minnie

24 Bree street
Derby, North West 0347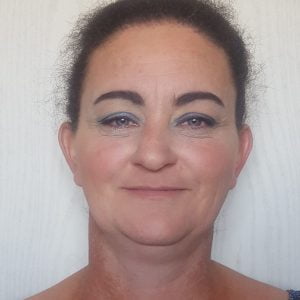 24 Bree street
Derby
North West
South Africa
Qualifications:
Certified Banting Coach
Certification Date: 23 October 2018
Advanced Diploma in Weight Loss
Advanced Diploma in Personal Nutrition
From one of my clients:
Just a quick email to say how grateful I am for all of your help and advice.
For the first time in 60 yrs of battling with my weight I feel I have finally got a handle on why.
This is the first time I have enjoyed a diet ( eating plan).
For the first time I can understand why I have always had such an issue with diets that expect me to feel happy and satisfied on low fat and high carb, low calorie foods.
All the wrong approaches for my particular problem.
I know there are many many more like me who are in despair and dont know where they can get help.
I hope I will be able to help some of them the way you are helping me.
I grew-up with a hormonal imbalance, at 16 I had more chest and beard hair than most boys my age. Thus, the shaving process for me included my chest, neck and cheek lines. This has never changed and even today, I still shave. The only positive aspect I felt was on my side, was never gaining weight. Well even this only lasted until I got married.
I gave birth to two beautiful daughters and then suddenly started gaining weight as well. At 28, I was jo-jo dieting and for the next 10 years, I tried every product on the market. Some worked quite well while I was getting my injections or taking the tablets. However, none of these lasted.
At age 33, I kind of accepted that I was never going to get my body back but I could never quite settle with my size and the fact that I kept on gaining. In my late 30's the doctor told me I was obese and was diagnosed with diabetes.
Except for me being obese and diabetic, my mother was also diagnosed with fibromyalgia which had no known cure and still has no guarantee of a true cure. All these things led me to seeking other, more natural methods of reducing her pain and my weight. I read multiple articles on diets, foods, herbs, exercises and other things.
This lead me to discovering low-carb, paleo and Banting. For just over a year, I only read-up on Banting. I studied everything I could find that spoke of this lifestyle and in 2017 I jumped head first into it dragging my mother and two daughters with me.
For the first two months or so, I tried doing it all, thinking I knew better but I wasn't making much headway. Thus, I decided to join the RMR website and learn more. During the next 12 months, I lost more than 20kg going from obese to overweight and no longer having issues with diabetes. My mom also lost around the same amount of weight. Plus, she could also reduce the amount of pain medication she was taking.
My Inspiration
As we became healthier and I learned more and more, I also became more dedicated and inspired not only to change our lives, but also assist others in finding healthier options to living life fully. Now, finally, I can do that as a Certified Banting Coach.
My Philosophy
I believe it was Napoleon Hill who said: "Whatever the mind can conceive and believe, the mind can achieve." And this is my philosophy to life. If you truly want to change and you believe in what you are doing, then nothing is impossible.
My Skills and Tools
I have completed studies on weight loss, personal nutrition and I am continuing to study in these fields and more. I aim to give my members the right tools to know how to read food labels, to pick the best ingredients for a meal and to learn which foods are best for them as we are all unique.
Personal Mantra
Life is not easy, well, for most people it isn't. However, I believe that everyone has the power to change but also to achieve anything they set their mind to. If you fail at something, anything in life, one must always get up and try again for as long as you are trying there is success that awaits. The only time one truly fails is when giving up.
Group Meetings Style
Personally, I am not a person for group meetings and discussions but prefer to work with people one-on-one. I believe that individual attention is what most people desire and such a lifestyle change demands proper attention, especially in the beginning.