11 Jul

Bridget Clark

Lyneham
Canberra, Australia 2601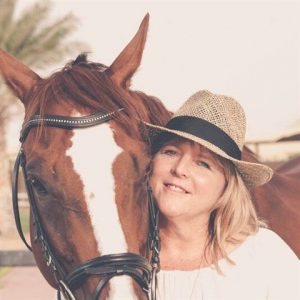 Qualifications:
Certified Banting Coach
Certification Date: 28 July 2016
Groups:
Meeting Group – $50 AUD p/m
Global Banters – $ 50 AUD pm (online support)
Kick-start Banting Program
I currently live in Canberra, Australia. I have noticed in the local media, social and print, that there is an enormous desire for individuals who are battling obesity to make healthy dietary choices, from toddlers to adulthood.
I have been on a journey to lose weight and see it as an ongoing adventure. I have benefited from the almost 'miraculous' improvement in my health and energy levels. I began researching Banting as a healthy lifestyle, and not as another diet that would help me lose weight but not help me to make lifelong choices for improved health.
The more weight I lost and the more in-depth knowledge I gained about healthy life choices the more I wanted to share it with others. I chose to walk this road alone and conquer anxiety, stress, depression, and post-traumatic stress by choosing to practice mindfulness and healthy choices with regards to my nutrition and exercise regime. Becoming a RMR Coach has dovetailed incredibly with supporting, nurturing, coaching and leading others on their respective Banting journeys.
I have realised, while studying psychology, that mental illness and /or health and wellness impacts hugely on the choices we make. This may be related to body, mind, or spiritual decisions which will impact our true purpose and destiny. Perceptions, habits and thought patterns play a large role in what motivates us. I believe that as individuals we are entirely responsible for our own actions- all of them – and I would like to create an environment where sharing one's ups and difficulties is a positive learning experience for all. I wish to create a safe place where sharing is the norm and transparency of experiences and knowledge is encouraged. I firmly believe that if we stop learning we stop growing as an individual and as a community.
We are responsible for our thoughts and our behaviour whether deliberate or unintentional. A responsible person makes mistakes, but when we do, we take responsibility and make it right. Everything that we experience in our lives exists because of our behaviour, actions and words. Assume positive intent with group members and value their input, concerns, and criticism so that together we learn and grow; and become more knowledgeable about each other and our Banting journey.
I am, by nature, a nurturer and I enjoy encouraging and supporting others in whatever challenges they are facing. I have worked in Human Resources for twenty years and use this practical experience and communication skills in managing groups, people, cultures, and conflicts in a constructive manner to ensure a positive experience for my group members. Our behaviour is within our control, how we react or choose to respond to our group or RMR staff is our responsibility and we need to hold each other accountable.
John Maxwell's definition of integrity is: to do what you said you would do, when you said you would do it, and how you said you would do it. Integrity is the backbone of my business and the cornerstone of all my relationships. Integrity has always sustained my corporate life and my business success. My members will know that integrity is paramount in all our dealings with each other. They will be able to trust my word, my knowledge, my actions, and my behaviour. I will be able to support them but at the same time hold them accountable to achieve their individual goals. I will nurture them through the tough times and celebrate their wins and successes. I often practice self-focus – thinking too much about the future, our own problems, being anxious, regretting the past and feeling sorry for oneself is exhausting. I would like to encourage my members to take time to get to know what really makes them who they are. This is done in a gentle, reflective way which is the beginning of self-love and personal responsibility.
I hope you will choose to join me on this journey of self-discovery, accountability and sustainable lifestyle.