02 Mar

Andy Taylor

1Belle Vue Cottage
Devon, Queensland Ex14 3BJ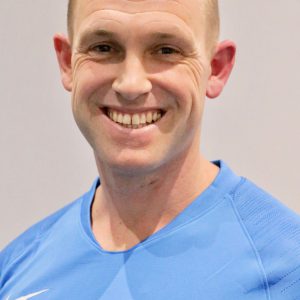 1Belle Vue Cottage
Honiton,
Devon
Ex14 3BJ
England
Qualifications:
Certified Banting Coach
Certification date 18 November 2019
Nutrition Network-Professional Training in LCHF/Ketogenic Nutrition & Treatment
Nutrition Network Advisor Training
Certified date 27th September 2019
Other Relevant Qualifications
Bsc Hons in Strength & Conditioning
BWLA Weightlifting for Sport
Hello Everyone! I am Andy Taylor I am a Real Meal Revolution Certified Coach and related coach in LCHF/Ketogenic coach through Tim Noakes Nutrition Network programme.
I also have an undergraduate degree in Strength & Conditioning and have been coaching young and old athletes and the general public for the past 12 years.
From my own journey as a former professional athlete and now a coach I was not feeling that I was achieving or ever had achieved my total optimal function. I was certainly starting to get the adverse effects of eating the standard diet and my health was deteriorating which to someone who had always kept themselves so called fit was demoralising. I went searching for answers and I found the answers through the Real Meal Revolution training and the Nutrition Network training I have acquired. It is my aim to best equip my clients with the knowledge that will aid with the carbohydrate-addiction recovery model and that a low carb, high fat diet is optimal in the recovery of obesity and insulin resistance.
I am based nr Exeter in the South West of England and run a small clinic with my wife Claire who is a Sports Rehabilitator and injury recovery therapist. We have a private facebook group Taylormaderehab subscribers page for all our clients and this provides information on services and support we offer in our effort to help you thrive in life!
Through our community we strive to offer support for all our services and bring people together in achieving their total optimal function.
If you have any questions please do not hesitate to contact me.
You can find me at [email protected] or through our website at www.taylormaderehab.com