04 Dec

Alexis Murray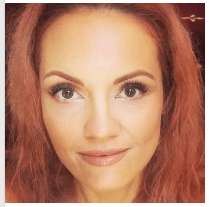 Atlanta, Georgia
United States
Qualifications:
Certified Banting Coach
Living proof that Banting truly can change your life! Passionate about empowering people to reach their goals and live their best lives. Together we can work towards happiness, health, well-being and fulfilment. A Healthy body + a Healthy mind = a Happy life!
A little bit about me… I currently live in Roswell, GA with my husband and our 3 dogs. We love to travel, discover new places, explore different cultures, meet new people and eat delicious food! Health, fitness and nutrition have always been important to me; however, the necessity was drastically increased when I was diagnosed with Type 1 Diabetes at the age of 25. I have decided that I will not let my condition define who I am. My journey back to good health has had its ups and downs but now 7 years later I can honestly say I am a stronger person because of it. My Banting story began 2 years ago, and I have never looked back! The Real Meal Revolution helped change my life and has inspired me to help people live their best lives. Every time you reach a new goal it will reinforce your belief in the Banting lifestyle and will motivate you to keep pushing on. The multitude of benefits arising from ketosis is mind-blowing… the proof is in the sugar-free pudding!
Choosing to follow the keto way of life will be the best decision you ever make. No more suffering, no more struggling and no more going it alone. We are all capable of so much more when we work together; with the right guidance and support anything is possible. I cannot wait to join you on your journey of self-discovery, health and empowerment. You will become your BEST version of you! Let's do this!